Dean DeBiase is a best- selling author, Forbes and Fortune Contributor, top podcaster and blogger—and a frequent media guest and TV commentator. He is currently working on his next book, Dancing with Startups.

Dean DeBiase has co-authored and contributed to multiple business books in partnership with leading authors. Take a look at just a few of Dean's book projects below, including the bestselling book, The Big Moo with Seth Godin, Innovation Alchemists with Luis Solis, Neuromarketing with Leon Zurawicki and Nike with Tracy Carbasho.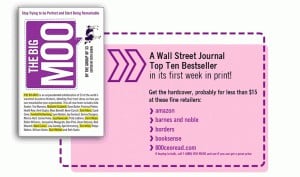 The Big Moo is an unprecedented collaboration of best selling authors and business leaders, blending their top ideas on how people can be remarkable. Many organizations are stuck in a culture rut. They understand good things come with growth, but terrified that growth means change, and change means risk, and risk means unemployment. Nobody wants to screw up and ruin a good thing, so most companies (and individuals) just keep trying to be perfect at the things they've always done without an eye to future projects and new development.
The Big Moo calls out this nonsensical logic with the simple assertion, "stop trying to be perfect and start being remarkable." The book has helped people create cultures that deliver remarkable innovations. True to the authors' vision to create something remarkable, all book profits go to three charities: Juvenile Diabetes Research, Room to Read, and Acumen Fund.
Click here to read Dean's interview at the Big Moo launch event in NYC that Microsoft sponsored.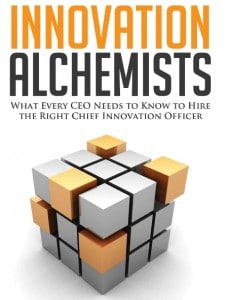 Dean joins Luis Solis to make the case that innovation is an imperative for any organization seeking sustained growth. To infuse the organization with urgency and focus, CEOs are hiring Chief Innovation Officers (CINO). It's the hottest new "C" in the executive suite. But how should a CEO hire the right CINO, and what can executives aspiring to the CINO role do to develop themselves for the challenge?
"Innovation Alchemists: What every CEO should know to hire the right Chief Innovation Officer", is the first book focused on the CINO opportunity for large organizations. Rich in frameworks for the CEO and Executive Committee to shape decisive thinking, the book also speaks to current and future CINOs seeking to refine their professional capabilities for success. Nineteen renowned business leaders (many of the CINOs) share their points of view on what it takes to fulfill the promise of innovation leadership.
"Innovation Alchemists" will emerge as a timely, valuable resource for CEOs, the C-Suite, CINOs, and innovation leadership aspirants.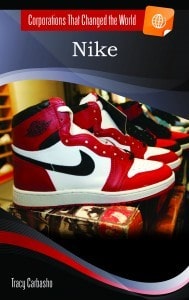 Nike is a compelling book that examines Nike, utilizing never-before-heard interviews with top sports celebrities and perspectives of marketing and media gurus, like Dean DeBiase, to explain why Nike has ruled the sports world for over four decades. Dean enjoyed working with Tracy on this book, which will provide comprehensive insights to the next-genration of entreprenurs and marketers.
From a small startup to a leading global corporation Nike has changed the world. Nike's immortal "Just Do It" slogan is displayed at the Smithsonian Institution in Washington, DC. The company's pioneering use of athlete endorsements as the foundation of its marketing and its dedication to incorporating advanced technology and materials in its products has forever changed the world of sports. Amazingly, what is now Nike sprang from humble beginnings—two runners with a passion for improving the sport , a $1000.00 and willingness to sell shoes out of their cars at track meets. Now the world's leading supplier of athletic shoes and apparel with annual revenues approaching $20 billion, Nike is a paradigm of what entrepreneurial spirit, relentless evolution and improvement, and effective marketing can accomplish.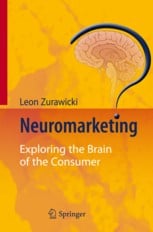 Neuromarketing is the first book to offer an in-depth insight into the fascinating research on consumer behavior conducted with the novel use of the neuroimaging methodology—that's why Dean was compelled to work with Leon and write the introduction to this book.
Understanding the mind of the consumer is the hardest task faced by marketers and researchers. Neuromarketingpresents the first analytical perspective on the brain – and biometric studies which open a new frontier in market research. The amazing findings reported here challenge some established views in the theory and practice of marketing when it comes to the fundamental perspectives on liking, wanting and other emotional influences. In sum, a must read for the CMOs and marketing practitioners who want to be in the forefront of the emerging new field.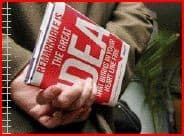 Building A Legacy of Leadership, is an inspirational book that was developed by distinguished NIU College of Business alumni and is presented to all students at their graduation ceremonies. Dean's chapter, about how to reboot your career, has been used as a guide for graduates and experienced executives to remind them that they should continually redevelop themselves to better compete in the increasingly global marketplace for talent.