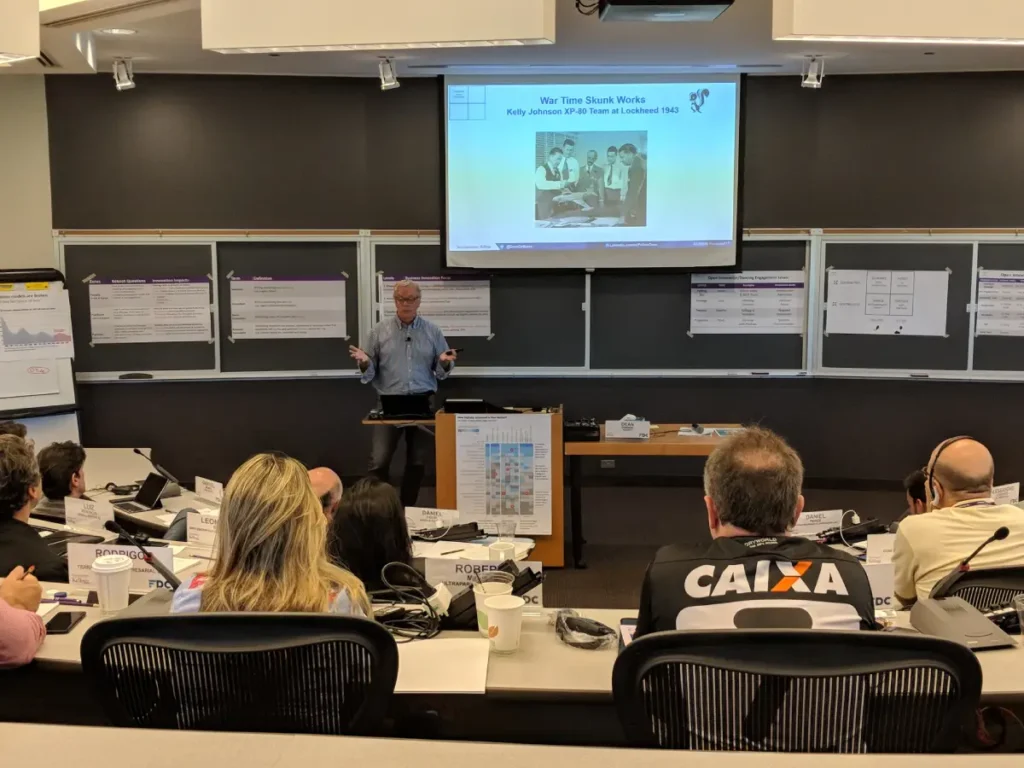 The Reboot Institute is an Executive Educational platform and thought leadership advisory network that delivers in-demand training,  education, workshops, keynotes, books, blogs, videos, articles and media. We are passionate about delivering the next-generation of more impactful executive education to corporate executives, entrepreneurs, civic and government leaders, with programs in growth and innovation, leadership and strategy, technology and digital transformation, ESG & DEI initiatives, and corporate and family-enterprise governance. 
Led by Joe Cullinane, Dean DeBiase and other award-winning executives and professors from the worlds top organizations, The Reboot Institute builds on the natural advantages and strengths of teams and organizations.
Through a variety of programs, like Reboot Your Organization, focused on optimizing the Organizational Reboot Zones of People, Platform and Passion, they help leaders create vision and business models in sync with economic realities, inspire teams to demonstrate value to customers, and improve competitiveness.  Unlike standard Exec. Ed. formats, The Reboot Institute is designed to guide creative breakthroughs and actionable, impactful solutions that achieve results quickly.

In addition to helping leaders with organizational growth, there are poplular leadership programs, like Reboot Your Future. These programs offer unique learning experinces, from guiding people toward discovering personal growth opportunities to developing the next-level of purpose, often found in the Personal Reboot Zones of Fun, Money and Impact.
Flexible one to five day virtual, on-site and destination programs are available in Naples Florida, Vail Colorado, Napa California, Paris France, Dublin Ireland and Singapore—as well as on-campus programs in partnership with top ranked business schools.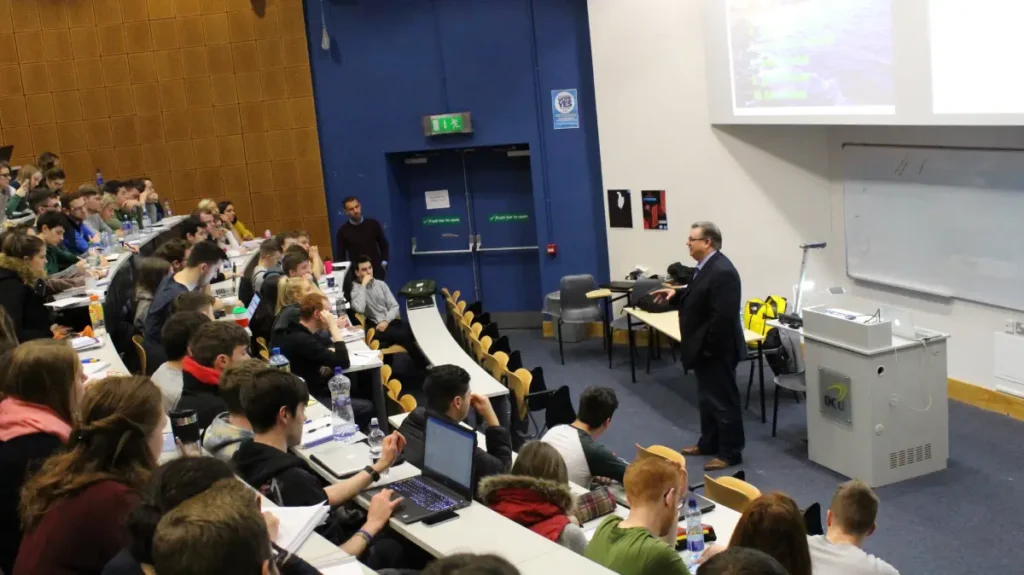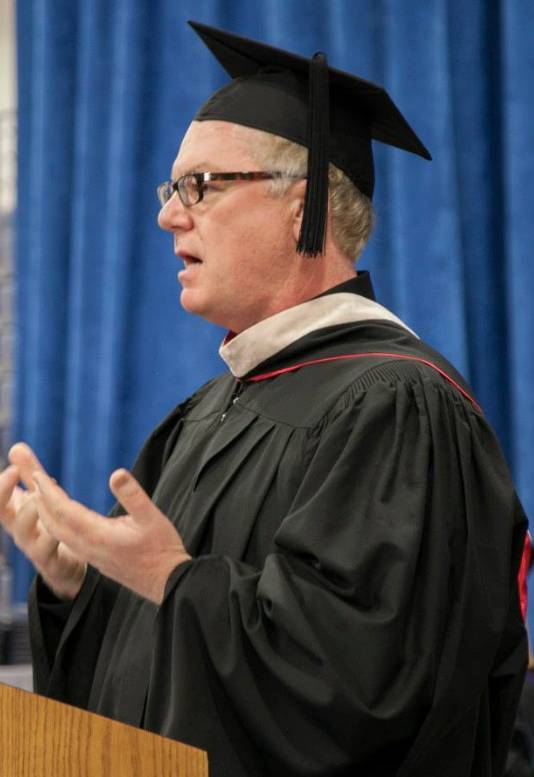 Kellogg School of Management – Northwestern University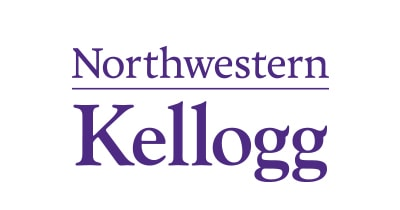 Dean DeBiase is a Faculty Member at Kellogg School of Management at Northwestern University, teaching in the MBA and Executive Education programs.
He also is guest lecturer and speaker at leading educational institutions including, Hass School of Business – University of California, Wharton School – University of Pennsylvania, Stanford University, Columbia University, University of Massachusetts, University of Wisconsin, University of Chicago, Northern Illinois University, DePaul University, Illinois Institute of Technology, DeVry University, College of Lake County, Lake Forest College and IDEO.
A member of the Association of Governing Boards of Universities and Colleges, Dean has been instrumental in building experiential-learning curriculum, executive education programs, co-creation, incubator/accelerator and practitioner-based courses through his board, lecturer and corporate/civic partnering roles with media companies and higher-education learning institutions.
At Northern Illinois University, Dean DeBiase and Joe Cullinane co-created, produced and taught an experiential course based on The Apprentice TV show, which was aired on local TV, and reported on through multiple news outlets, including NBC News. The innovative platform was endorsed by Donald Trump, who made a guest appearance in their class, and later Trump invited Dean to be a CEO guest host on NBC's The Celebrity Apprentice.
"I want to hand it to Northern Illinois University's College of Business, they are just a little bit ahead of the pack. If I were 20 years old again, I'd be in that class."

Donald Trump, The Celebrity Apprentice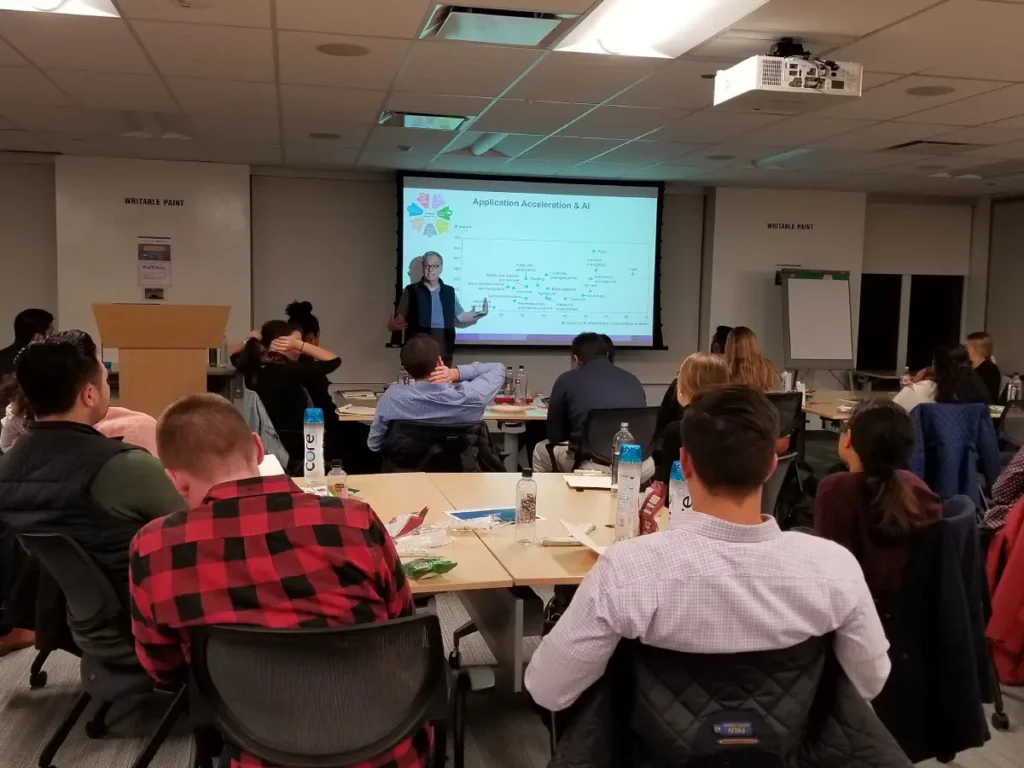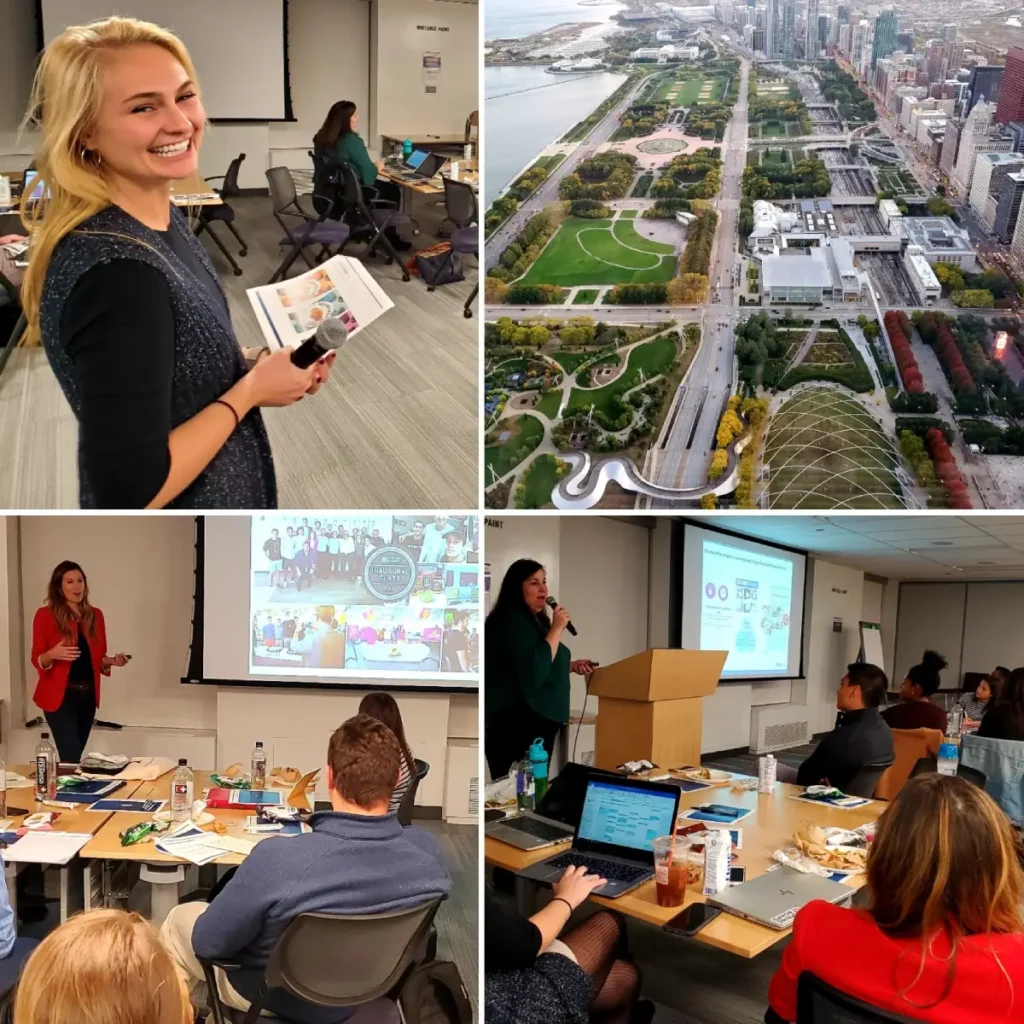 Taking Kellogg experiential-learning to the next level…students and companies "love it."
The terms "entrepreneurship" and "innovation" often evoke images of a startup in a garage. But what about the game-changing innovation generated by large, established corporations? Now more than ever, large corporations are focusing on innovation as the key to their growth and prosperity. In some instances, it is critical for their very survival. These companies are investing in systems and processes to accelerate the pace of innovation—but need their teams to step up in order to win in a competitive marketplace.
The Corporate Innovation & New Ventures course and Accelerator Program, at Northwestern University's Kellogg School of Management, addresses the emerging practice of "corporate entrepreneurship," also called "intrapreneurship," broadly defined as the application of entrepreneurial capabilities to the development of new ventures within an existing firm. In 2014 the course was rebooted by Dean DeBiase with some unique student-experience goals in mind, that would 1) create a more experiential-learning ecosystem, taking students out of the classroom into the realities of the boardroom, 2) curate a unique curriculum through impactful sessions and connections with top executives from multi-national corporations, and 3) consider the entrepreneurial movement as an opportunity and tool to drive innovation and growth in and around large enterprises.
With a unique focus on exploring and learning from real companies with real problems, classes provide highly immersive learning opportunities, putting students right in the middle of the "innovation arms race." By working directly with companies, students are able to roll up their sleeves and sample traditional and entrepreneurial innovation from the perspective of impacting corporate strategy, market-facing initiatives, corporate venturing, startup partnering and new product development.
Teams work with one "Sponsoring Partner" for the quarter, and are tasked with the creation of innovative ideas around the company's growth challenge areas, which are presented to the class by their executives. They're further tasked with targeting, developing, evaluating, vetting and refining their top idea through a concept development process, culminating in a final project deliverable and formal presentation to company's leadership team.
In addition to the main team project, students are also exposed to corporate and entrepreneurial innovation processes at a range of multi-national headquarter and corporate innovation center locations, startups, incubators and accelerators. Classes are held on site, at " Organization Partner" locations, where students can interact with management, through thematic discussions, debates and workshops, about their current market opportunities and growth challenges. Partner organizations include United Airlines, Hyatt, Exelon, Gallo, Visa, Logitech, Walmart, Amazon, Whirlpool, PepsiCo, Accenture, KPMG, Deloitte, E&Y, Leo Burnett, Target, Steelcase, McDonald's, United Healthcare, Discover, Zebra, CME, P&G, Amway, Salesforce, Google, Facebook, Microsoft, Mars Wrigley, Johnson Controls, Kimberly-Clark, Walgreen's, TechNexus, 1871 and dozens of startups.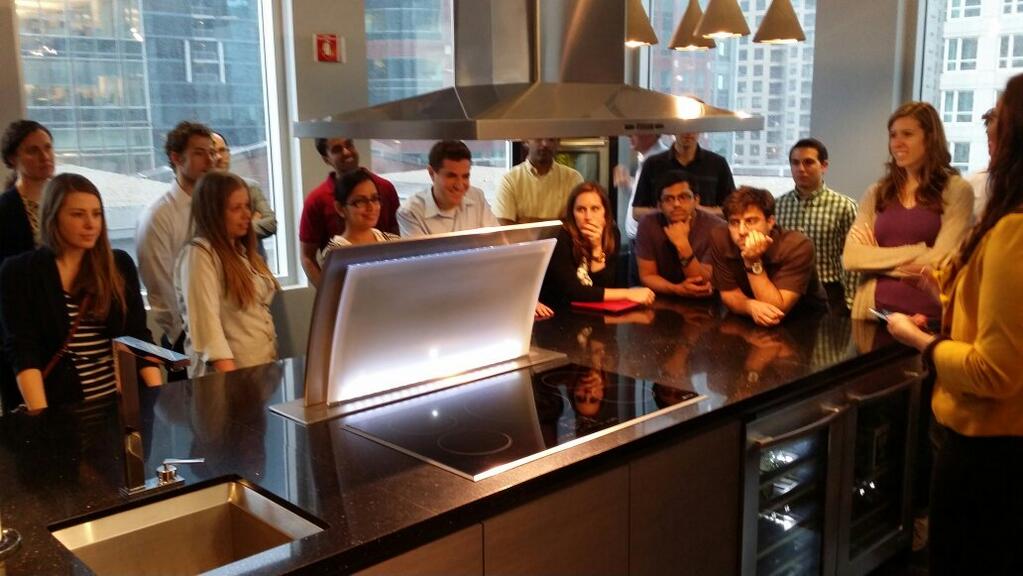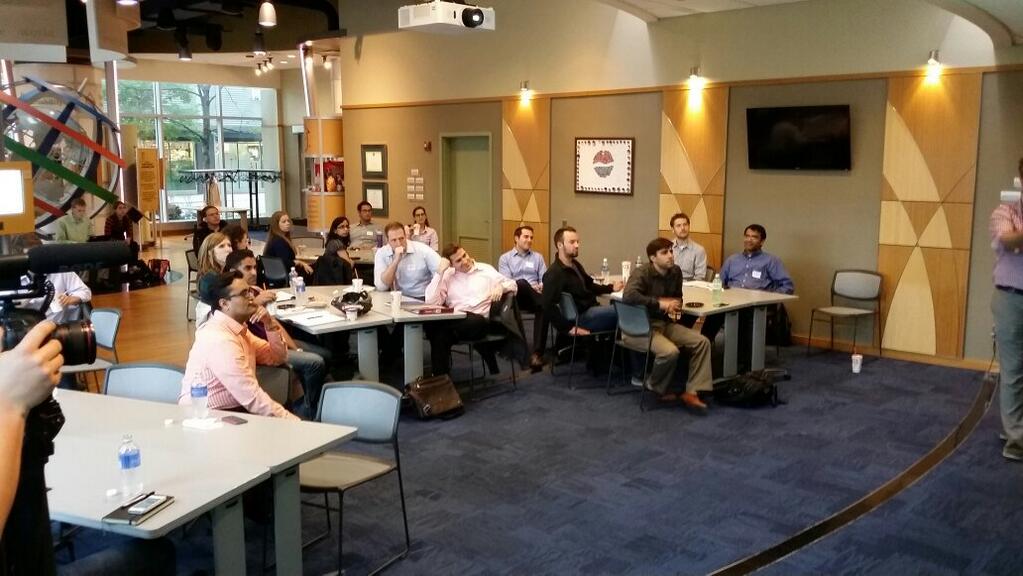 Comments on curating entrepreneurial innovation experiences:
"With access to Chicago's top corporate, startup and thought leaders, our case study materials and innovation insights are revealed in real time, through dynamic interviews, debate and discussion. There are a few ground rules for the executives from our Organizational Partners' we visit, like minimize the "cross-functional team" type jargon and don't show us your PR approved power point decks."

"We facilitate student learning by exploring the real-world messy issues and tough competitive challenges that brands are struggling with today–and what approaches they are taking to move forward. We do this by digging deeper with candid, no-holds-barred exchanges between our students and industry leaders. Without all of the protective corporate veneers in place, students are provided a front row seat to a company's operating culture and can, among other things, determine if it is driving or slowing their growth and innovation."

Dean DeBiase
Organization Partner and Student Feedback:

"The class is about solving real-world, big-brand business opportunities through innovation…and bring innovation to the forefront for solving our respective clients' challenges. What was great about the experience for me was witnessing firsthand another kind of innovation in co-teaching. Dean's unique style seamlessly provides students with the appropriate balance of direction, learning and experience to fulfill the demands of their pupils. Dean is deeply drenched in confidence and immediately owns any room he walks into, backed by the experience of a guy who you are absolutely assured has been-there-done-that a thousand times over. Stand within five-feet of Dean and your IQ immediately increases. He'll navigate you to a decision, but aid you to choose wisely. After all, there is a grade involved…and potentially millions, if not billions, of dollars at stake for the business challenges this class is collectively looking to solve for that letter grade."

PJ Bickett, Accenture
Student comments about the experience:
"Unlike most classes that are taught 100% in the classroom, Dean takes students on a real-world learning tour of global corporations, from the innovation center at Whirlpool, to the boardroom of United Airlines. Interacting with top executives about their market challenges, while observing the executional realities of their operating environment and culture, is a tremendously worthwhile experience for anyone interested in making innovation part of their career path."

Luke Tanen, Chicago Innovation Awards
"It was amazing to see how so many different organizations innovate and to easily and immediately apply those skill sets to my current job. Loved the course!"

Justin Swagler, Wrigley/Mars Inc.
"Dean's incredible experience contributed to an engaging and insightful class. His examples from previous companies he has worked with really helped ground course concepts. He is extremely well connected to the Chicago innovation community and actively invited students in the course to exclusive events (i.e. meeting the President of Grainger at a local innovation lab)."

Kellogg MBA Student
"What I loved most about Dean's class was the complete transparency and honesty in which the executives talked to us about issues in their organization. So often at Kellogg, we either study these companies in retrospect, learning from their mistakes or successes, or hear from their recruiters about how amazing the companies are. Having frank conversations about the innovation issues and opportunities was a really rewarding experience, and one that certainly can't be replicated in textbooks or classroom discussions."

Colin Hudson, Samsung
"Corporate Innovation with Dean was one of the most inspiring and relevant classes I took at Kellogg. The class was a perfect blend of corporate strategy, entrepreneurship, and marketing and allowed us to see all three in action in a real-world business setting. It's a side of corporations the public hardly sees and yet it is the most interesting and most critical to their continued success. The class has inspired me to pursue corporation innovation as a career within my current company, and hopefully many others in the future."

J.J. Malfettone, GE Capital
"Corporate Innovation disrupted the traditional classroom environment and took us out into the 'real world' that we all work in daily as Part-Time Students. Dean's Road Trip format allowed us to learn how different firms approach innovation and interact with leading innovation professionals across a variety of industries. This was the most engaging class I have taken at Kellogg. This class format should be the future model for Kellogg courses in innovation as well as other specializations. The course was fast paced with high expectations on deliverables to a real client. Dean's business background and personal perspectives combined with the local Chicago business connections allowed us to meet with business leaders in a unique, intimate business setting that led to great discussion and idea generation. The excitement and engagement of the McDonalds executives as we pitched our ideas was extremely rewarding. Our hard work and passion paid off, and the learnings along the way as a team were invaluable."

Elizabeth Brandel, Unilever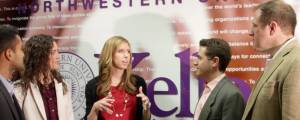 "Corporate Innovation encapsulated the complete Kellogg experience. Dean leveraged a vast network of innovators and executives to provide a unique combination of real-time business issues with a range of business landscapes. Dean is committed to giving us a broad perspective, from small start-ups that were focused on building their business through to major Fortune 500 companies that were dedicated to keeping their brands relevant and accessible. All culminating in a challenging, yet dynamic final presentation to a group of McDonald's executives. Overall, this class was about real business people dealing with real business challenges in real-time."

Todd Starcevich, ShopperTrak
"Dean is one of the newest "rockstar" professors at Kellogg. In addition to both being corporate innovation luminaries and teaching the latest innovation trends and frameworks, Dean arranged weekly class visits to local world-class companies so that we could study corporate innovation in practice. These immersive experiences, which featured exclusive facility tours and presentations from global innovation leaders, provided a rare behind-the-scenes glimpse at how leading companies are innovating their way through some of the most disruptive changes the business world has ever seen (digital, mobile, globalization, etc.). This class not only equipped me with the latest corporate innovation theory and real-time case studies, but also immediately made me more effective in my current Advisory Innovation role at KPMG. Thanks for an unforgettable class Dean!"

Zac Parkhill, KPMG
"Thank you for providing such a wonderful experience! Honestly…this class is unique in itself in the entire Kellogg School and I am glad that I had an opportunity to take it. I would recommend everyone take this class. Had great insights from you."

Ritu Lodah-Shah